Pendula Swing is an episodic adventure game with RPG elements, set in a Fantasy version of the American Roaring 20s. Season 1's protagonist is Brialynne, a once famous dwarven hero who is forced to return to a world she no longer recognises. Strange music, a completely new fashion, fast moving steel horses and now goblins and orcs roaming the streets in broad daylight?! Unlock areas to discover the town of Duberdon, follow your favourite characters and solve your own burning problem.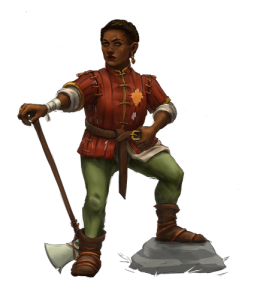 What's in it for you?
♥ Find your own way to solve the challenges you face and shape what kind of person you want to be in these times of great progress and radical changes
♣ An interesting main story arch that will spark your curiosity about the main characters' life and dramas
♦ Unrestricted exploration and discovery of a living town, filled with interesting people and complex stories. It's up to you if you want to get involved
Pendula Swing Episode One – Tired and Retired – is coming soon on Steam!

Read more and get Episode One for free HERE!