Introducing a new way to support Valiant Game Studio: Patreon!
As you probably know by now, Valiant is a small indie game studio, and we like to say that we make meaningful games that promote the underrepresented, instill hope and favor the journey. To keep developing and releasing games, we need you. When you join us on this journey, you will help us spend less time hustling and looking for funding, and more time creating games for you!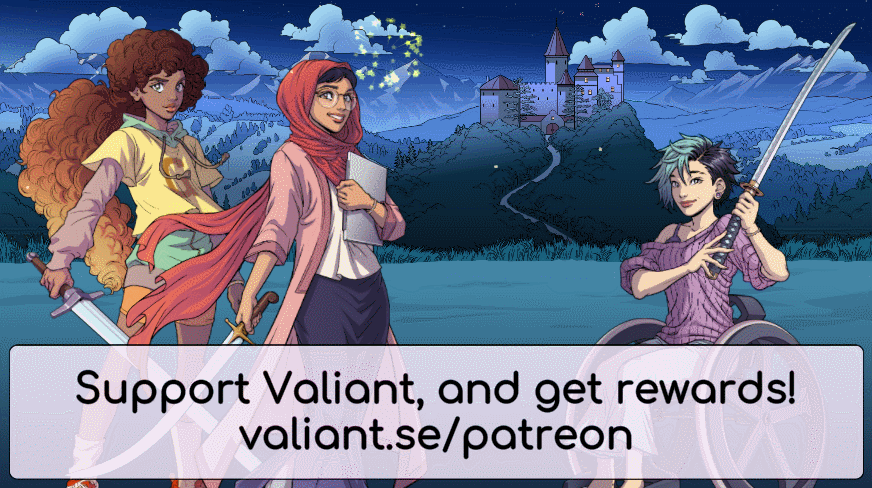 Right now, our focus is the card game KreatureKind, in which you kill monsters with kindness instead of steel. Approachable games that can be played by as many people as possible are close to our hearts, and we focus on wholesome, uplifting experiences. Diversity is also high up on the list of priorities. Everyone who plays games should feel seen and welcomed!
Making games can be tough, though, and it's a highly competitive industry. That's why we need you. Your support will help paying freelancers, and marketing our games.
Now, the question is…