Elven flappers, Tolkien meets The Great Gatsby, suffragette movement but with goblins or prohibition but with Dwarven ale – Pendula Swing: The Complete Journey is available on March 8th, the International Women's Day!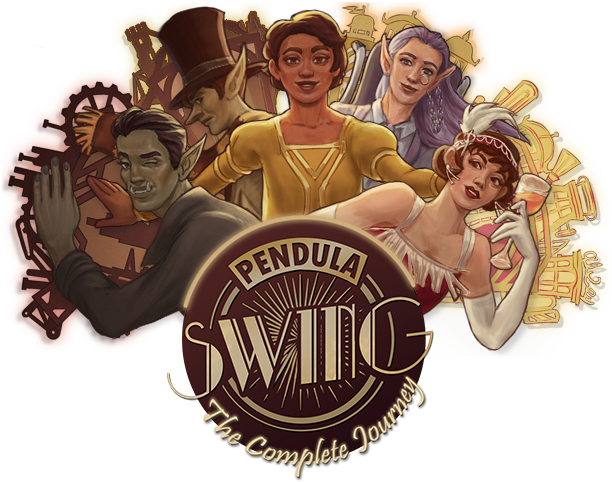 Stockholm, March 8th, 2020 – Happy International Women's Day! We at Valiant Game Studio AB launch Pendula Swing: The Complete Journey, a point & click adventure featuring a brave, rich and famous heroine! Our game is available on Steam, Itch and Humble, for USD/ EUR/ GBP 16,99, with a 10% launch discount. On Humble, you can get the game both as a Steam key and DRM-free download. Pendula Swing: The Complete Journey official trailer.
Available March 8th on Steam, Humble and Itch.io!
Offering over 7 hours of gameplay time and 400 unique characters you can interact with, Pendula Swing: The Complete Journey stars Brialynne Donu Tenúm, the greatest and most celebrated dwarven hero in the world. Since she is already rich and famous, it is up to you to define how Brialynne reacts when, after her famous axe is stolen, she's forced to interact with the world around her again.

Pendula Swing: The Complete Journey depicts a vibrant world inspired by the real Roaring 20s, but with the addition of classic fantasy tropes. The goblins are fighting for their right to vote, magic is frowned upon in favor of the newly invented antibiotics, and dwarven ale is prohibited, just to name a few examples – all unfolding after the slaying of goblins and orcs went out of fashion.
Explore seven districts that host iconic 1920s locations such as the Speakeasy, the newly invented Cinema, and the Department Store. Discover a rich universe filled with stories, magic and romance. Decide Brialynne's character and preferences, by interacting with a diverse cast of characters. From LGBTQ+ to wheelchairs, you will meet unique personalities, tastes and sometimes disabilities. Enjoy the company of multiple pets you can actually pet, party at the Speakeasy, buy all the 1920s fashion, style your hair, be generous and kind if you wish, give flowers, solve word puzzles, redecorate your homes, help your favorite characters, smuggle Dwarven ale, summon the spirit of your dead wife, date various people, take a moment to relax and fish – and much, much more!
Pendula Swing: The Complete Journey launches together with its original swing & jazz soundtrack.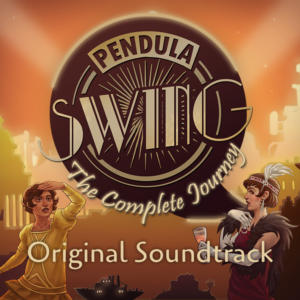 About Valiant Game Studio AB
Valiant makes and publishes meaningful games that promote the underrepresented, instil hope and favor the journey. Based in Stockholm, Sweden and led by two lady games industry veterans, Valiant publishes the episodic saga Pendula Swing, the marriage negotiation board game Zestrea and the cozy fairy tale Midvinter.